JANUARY 15, 1977…….WATERS OF THE BAYOU, LOUISIANA
One of the first reported sightings of the 1977 Louisiana mini-wave was that of Mr. and Mrs. Digangi, who while driving along Judge Perez Highway on the evening of the 15th January witnessed "three lights chained together". Mr. Digangi would estimate they were at an altitude of around 5oo feet. Three days later, the couples' teenage daughter witnessed the same object outside their home.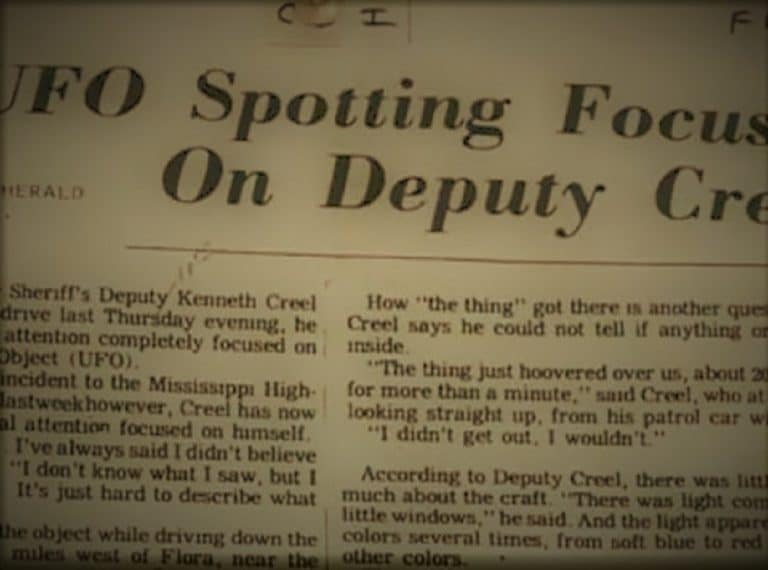 Three days following the Digangis' daughter's sighting, along the waters of the bayou, Irwin Menesses and Robert Melerine were guiding their boat close to the riverbank when a sudden and bright light descended toward them out of nowhere. It would stop just short of 50 feet above them.
At the same time, the boat appeared strangely stalled in the water. The engine was working as it should, but the boat refused to cut through the water and instead simply churned water. Even stranger, both men felt a strange paralysis come over them. In a bizarre detail that mirrors other similar paralysis accounts, they retained the ability to breathe and speak but had seemingly lost all control over all other muscles. As soon as the object moved away, both they and the boat came back to life.
Perhaps even more interesting about this particular sighting is the fact that the object would then move around the oil refineries and water towers of the area. Almost as if surveying them.
More Louisiana Reports With Similarities To The Mississippi Wave
The evening following the bizarre encounter on the bayou, two brothers, Mark, and Damian Boudreaux were standing on the porch outside Mark's house when they suddenly noticed a "reddish-orange light" moving in the skies toward the west. It would then stop, hover momentarily before changing direction and moving off again.
On the same evening, three children and three adults driving along the highway witnessed a "dome-shaped craft with red and yellow lights" moving through the sky. After several minutes of calm, "bounding" movement, the object suddenly changed direction sharply and vanished. NOTE: The above image is CGI.
KEN PFEIFER WORLD UFO PHOTOS AND NEWS
HTTP://WWW.WORLDUFOPHOTOSANDNEWS.ORG
HTTP://WWW.KENPFEIFERDISCOVERIES.COM
THANKS TO MARCUS LOWTH AND
https://www.ufoinsight.com