JUNE 13, 1933 …….LOMBARDIA REGION ITALY
There were claims of a crashed UFO in the Lombardia region of Italy three years earlier on the 13th June 1933. Especially as, according to some research, it was "from this single recovery that the top-secret Cabinet RS/33" came into being, based at La Sapienza University in Rome.
It is thought by some researchers that it was after determining that the recovered craft was not one of terrestrial origin that the decision was made to bring in the previously mentioned Guglielmo Marconi into the secret department. He had beliefs in alien life and the possibility of communicating with it using radio transmissions. Whether his appointment was cover for something else (terrestrial experimental craft from alien technology, for example) or whether there was a genuine fear of alien invasion on Mussolini's part is open to debate.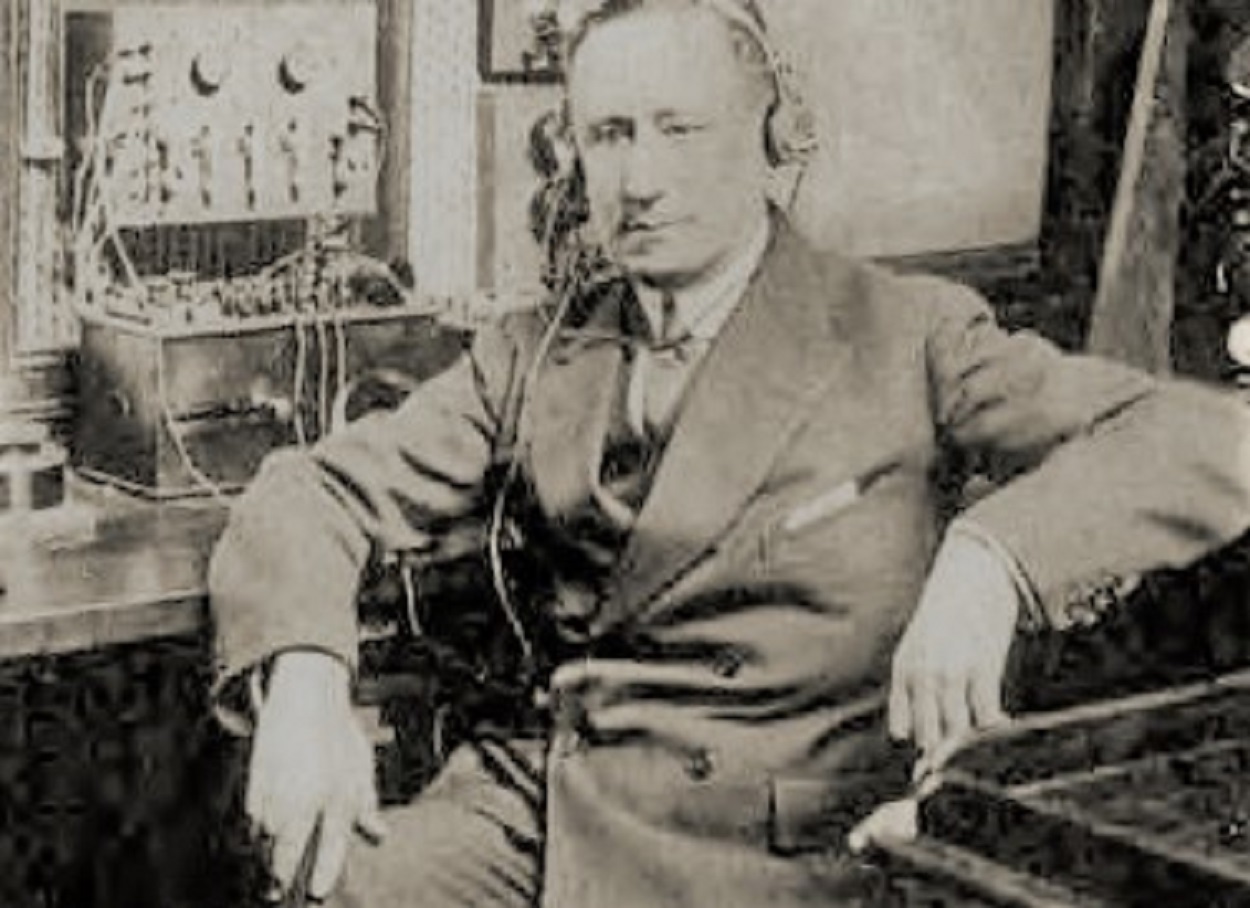 Guglielmo Marconi had a genuine belief in life on other planets and hoped to reach them through radio waves!
We should also mention Mussolini's comments from 1941 in the run-up to America's eventual arrival into World War Two. He would state that America should "care more about attacks from Martians than about the Axis forces". It is something that most people likely dismissed at the time. However, it might be a warning that we should take more seriously. Certainly with everything we know in our contemporary era.
Suppression Of UFO Sightings By Mussolini's Secret Police?
According to the research of the investigators, following the 1936 incident – three years after the alleged recovered craft – the secret police service began a campaign of suppression of the incident and UFO sightings in general. Lissoni would claim that the witnesses to the sighting were quickly rounded up. They would then be transported to Rome where they would face a brutal interrogation behind closed doors.
Following these brutal interviews, they would receive one last final warning. If they spoke of the incident they would "be sent to a mental hospital". We should stress these types of accounts are far from proven. It is not hard, however, to imagine that such tactics were utilized by the police at the time. Whether for talk about UFOs or a whole host of other matters.
The notion of an alien craft crashing to Earth from the skies over Europe may sound preposterous for some. And we need to keep in mind that such accounts are without solid proof. However, we should also keep in mind that such incidents took place at a time without the Internet. And when the media platforms had far less reach than they do today. News quite literally traveled at a much slower pace. And could, if there was a desire to do so, be halted and buried much easier than today.
And the era these alleged events took place most likely also contributed to the perception of them. NOTE:The above image is CGI.
KEN PFEIFER WORLD UFO PHOTOS AND NEWS
HTTP://WWW.WORLDUFOPHOTOSANDNEWS.ORG
HTTP://WWW.KENPFEIFERDISCOVERIES.COM
THANKS TO https://www.ufoinsight.com