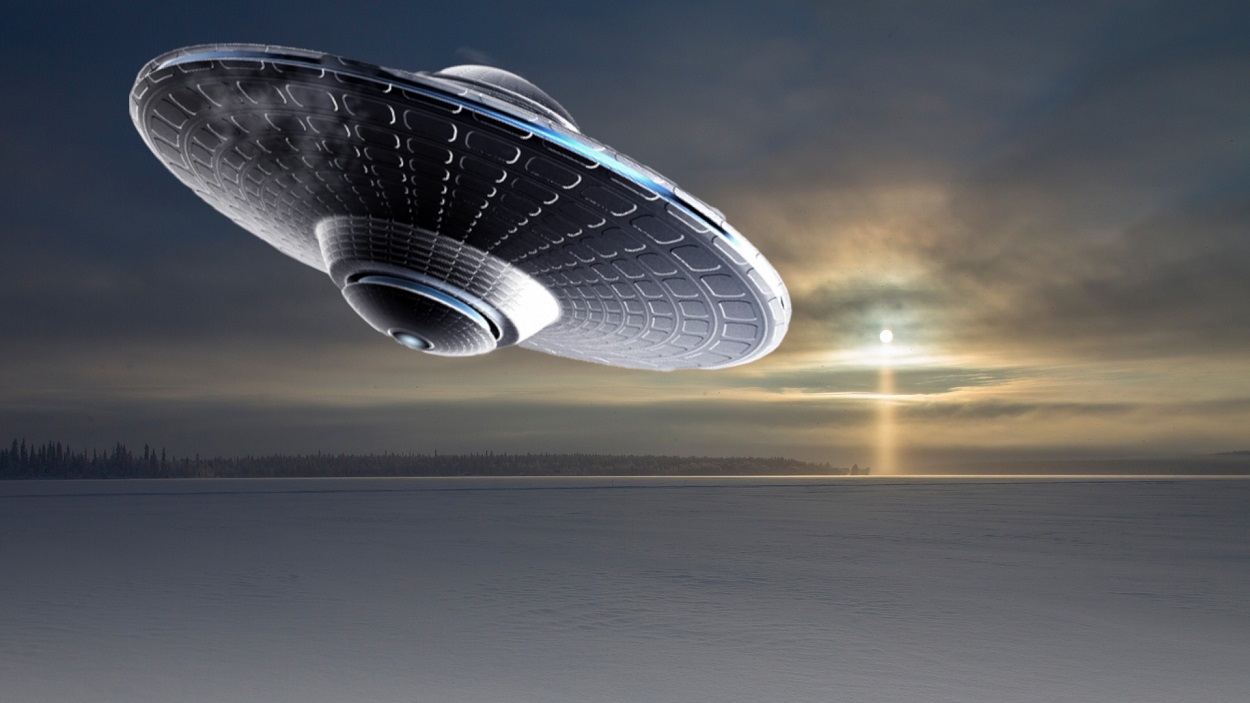 FEBRURARY 5, 1971 ……KANGASKYIA KINNULA FINLAND
Only weeks earlier on the afternoon of 5th February at around 3 pm, in Kangaskyla Kinnula in Finland, yet another very similar incident would unfold involving a low-altitude UFO near woodland, no less. The account would appear in Flying Saucer Review courtesy of Tapani Kuningas.
The witnesses, P. Aliranta and E J Sneck, were working in the woodlands of the area when they noticed a bizarre metallic object "shaped like two saucers put together" which appeared to be descending in their direction. They would estimate the craft was around 15 feet across and was approximately 50 feet away.
Even more bizarre, as the two woodland workers watched from their location, a small being emerged from the object. They would estimate it was around three feet tall and appeared to "glide" as it moved as if it was on a conveyer belt. They could also see that the entity was dressed in a green garment from its feet to its head – upon which was a helmet with a "circular faceplate".
Suddenly, the two witnesses realized that the strange being was moving in their direction. They also noticed several more entities looking out of the craft at the scene below. Aliranta would approach the entity, still with his saw in his hand.
Then, the being appeared to rise into the air. Instinctively, Aliranta would reach for its boot. However, as soon as he wrapped his grip around it he felt a burning sensation travel down his arm. He would later recall that it felt like "hot iron" and after regaining his senses, he let go immediately. The strange creature headed straight for the craft, which then took off straight upwards.
Intriguingly, and certainly, a detail shared with our other cases, the witnesses would find indentions on the ground. NOTE: the above image is CGI.
KEN PFEIFER WORLD UFO PHOTOS AND NEWS
HTTP://WWW.WORLDUFOPHOTOSANDNEWS.ORG
HTTP://WWW.NEWDISCOVERIES51.YOLASITE.COM
SPECIAL THANKS TO HTTP://WWW.UFOCASEBOOK.COM
GOOGLE………KEN PFEIFER UFO
YOU TUBE……………KEN PFEIFER UFO