JUNE 1985 ………UPPSALA SWEDEN
The account first appeared in the 12th July 1985 edition of the Swedish newspaper, Enkopings Posten. It would unfold one evening in June of the same year.
The incident involved an anonymous woman who was driving home on the evening in question. She was just outside Uppsala when she witnessed what she thought were two police cars ahead. She had the impression that, whoever it was, they were searching for something. This is an interesting detail in many encounters of roadside UFOs. They often revolve around the apparent occupants conducting similar search and collect operations.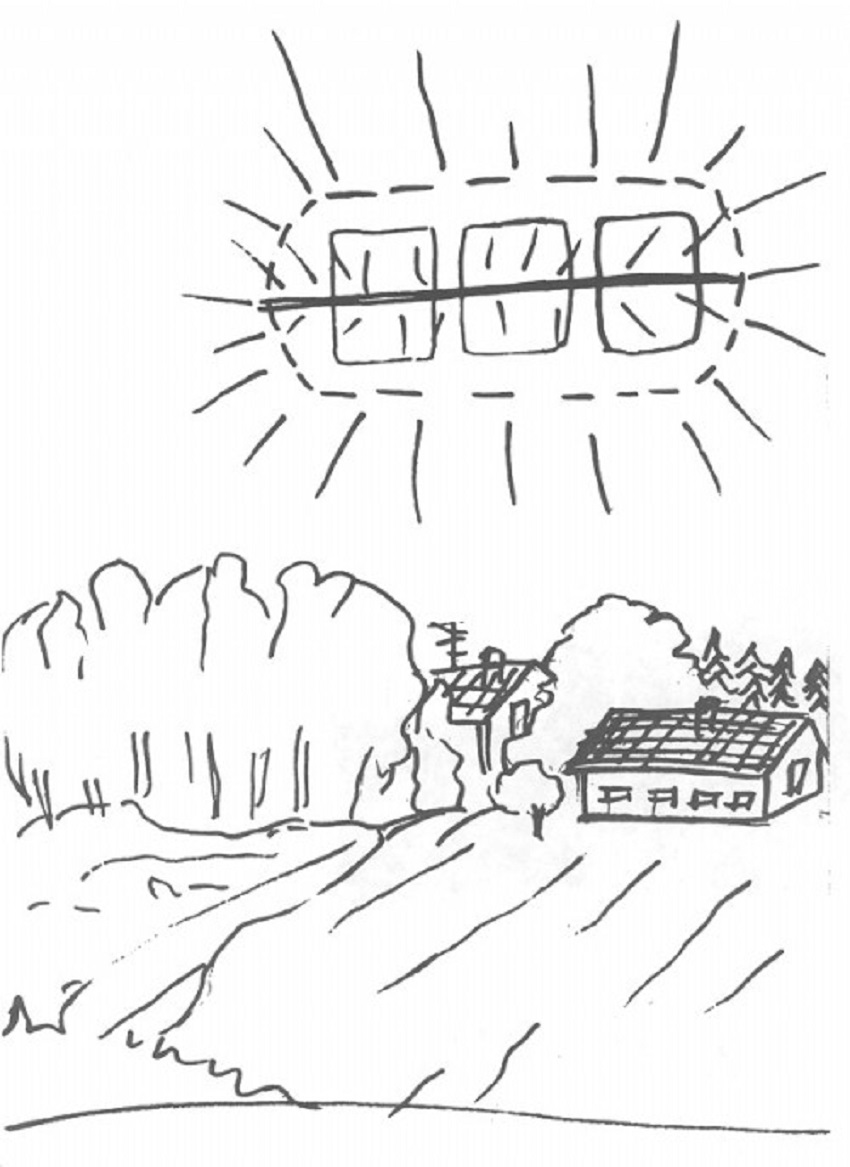 She would continue on along the road, every now and then returning her focus to the scene up ahead. Shortly after, however, a bright light appeared in the sky overhead. Still assuming that the lights on the road were the police, she believed the light overhead was a helicopter patrol unit lending assistance. However, the more she looked at the light overhead, the more she realized that it appeared to be bigger than what she would expect a police helicopter to be.
She noticed how the object was a grey color and had three windows along the side. Furthermore, the closer it came, the brighter the white light underneath appeared to be. Then, it suddenly reduced in intensity and the witness could see that the craft was a distinct cigar shape. By the time it had disappeared into the distance, the witness had the realization that she had witnessed something truly out of the ordinary. NOTE:The above image is CGI.
KEN PFEIFER WORLD UFO PHOTOS AND NEWS
HTTP://WWW.WORLDUFOPHOTOSANDNEWS.ORG
THANKS TO https://www.ufoinsight.com